Smoother weaning, often without the typical setback in feed intake and growth
By introducing Axcelera C at this early stage, producers have seen farm management efficiencies associated with:
Younger weaning due to earlier solid food intake
Earlier rumen development
Faster growing calves
Reduced incidence of scours
Pre-weaning feeding programs set the course for rumen development, performance and immunity.
Axcelera C offers flexibility to achieve a range of production goals
Added to current milk-based program to get benefits of intensive calf rearing without having to handle more milk
Substituted for some milk if an operation is currently feeding high levels as part of an intensive calf rearing program
Used to target goals for heavier weaning weights, earlier puberty attainment, or reduced days to weaning.
Heifers fed Axcelera C as calves have been shown to enter calving earlier. Research has demonstrated that accelerated heifer development can support higher milk yield and fertility.
GROW CALVES FASTER BY USING LESS MILK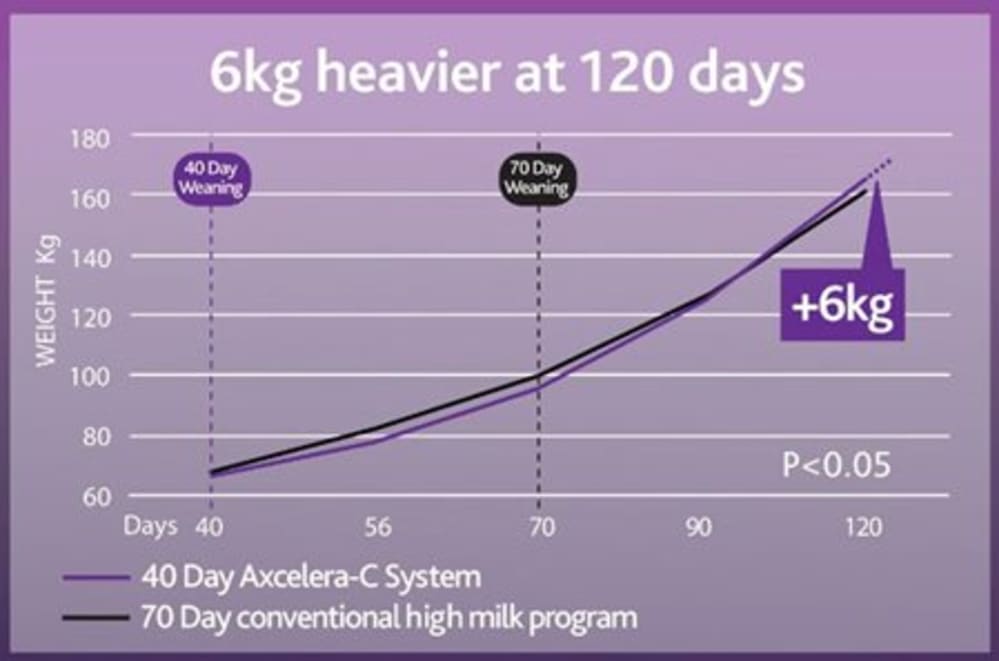 INCREASED DAILY WEIGHT GAIN POSTWEANING AND BEYOND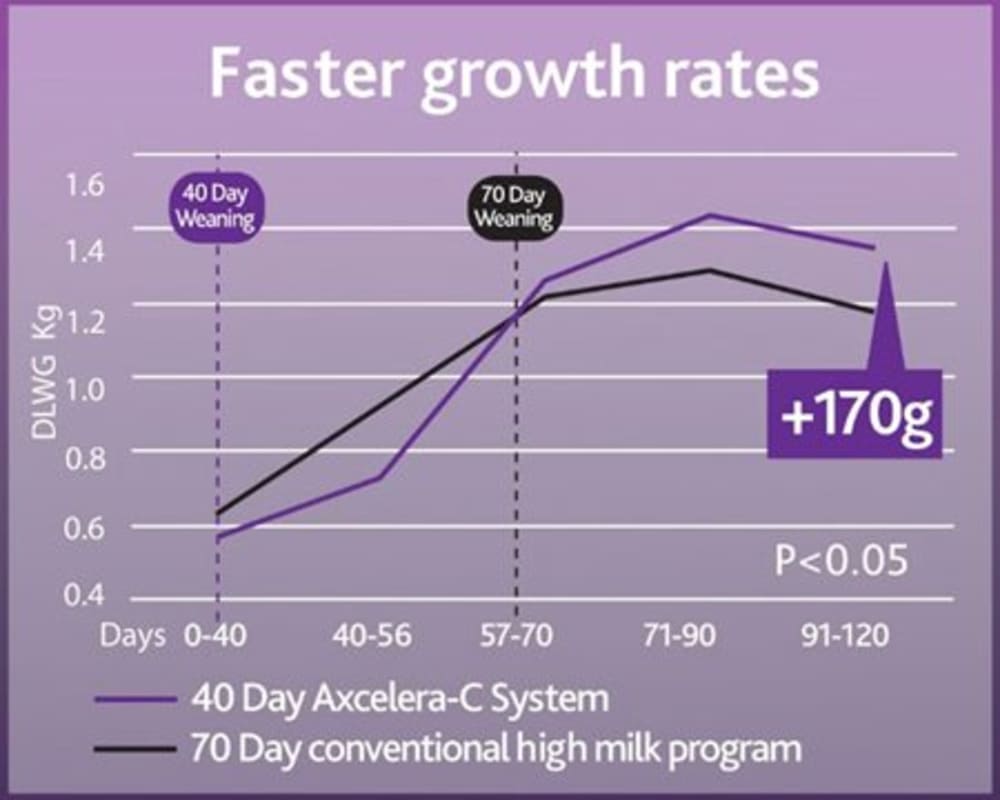 Sign up for AB Vista news
A regular summary of our key stories sent straight to your inbox.
SUBSCRIBE