Research confirms milk solids gains from rumen conditioner addition to high yielding dairy rations
Published Monday, 23rd October 2017

Even in the absence of any specific acidosis threat, adding a slow-release rumen conditioner can increase milk solids production by up to 7% and energy-corrected milk (ECM) yield by as much as 1.74 kg/cow/day, according to recently presented results at the American Dairy Science Association annual meeting.
The 12-week trial in Ireland used 42 mid-lactation Holstein Friesian cows fed a typical European-style total mixed ration (TMR) – 55:45 concentrate:forage ratio, equal mix of grass and maize silages – either with or without addition of a calcareous marine algae-based rumen conditioner (Acid Buf). Concentrate ingredients included cereals, soyabean meal, sugar beet pulp, soya hulls and molasses. 
The main result was a significant improvement in milk fat concentration (3.87 vs. 3.68%) whilst at the same time maintaining milk protein levels (3.26 vs. 3.21%). Combined with a numerical 0.84 kg/cow/day rise in milk output, the net impact was a 7% increase in total milk solids production (2.35 vs. 2.19 kg/cow/day) and a 1.74 kg/cow/day rise in ECM yield.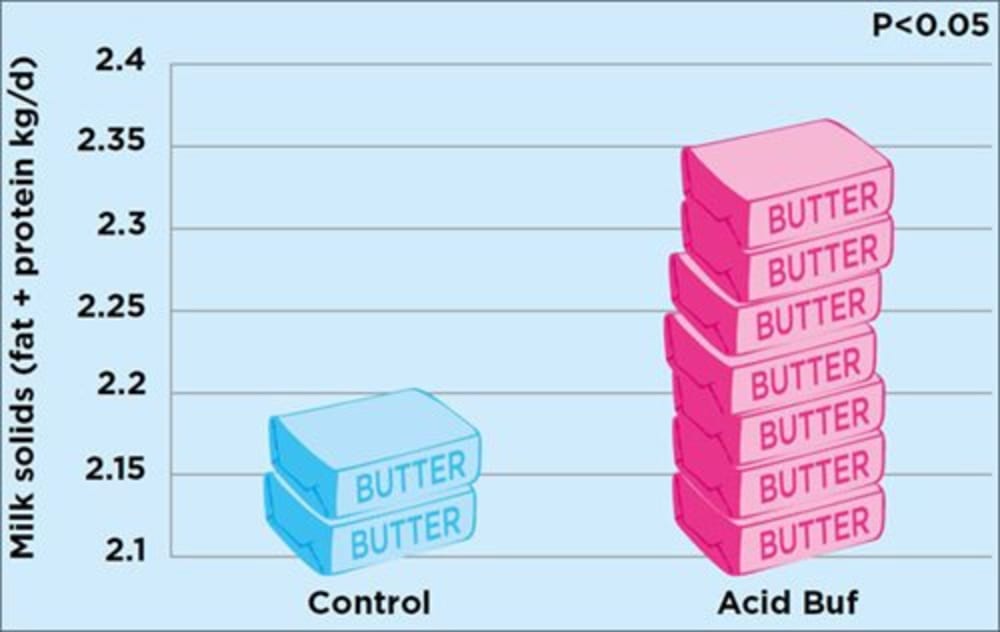 Total milk solids production
Impoving rumen ph
A small-scale in-vivo trial run using a similar ration highlighted the significant improvement in rumen pH when the conditioner was included, with time below pH5.8 (the point at which fibre digestion is compromised) falling from 10.7 to 2.9 hours/day. The period below the critical pH5.5 threshold for clinical acidosis was reduced from 6.1 to 0.8 hours/day.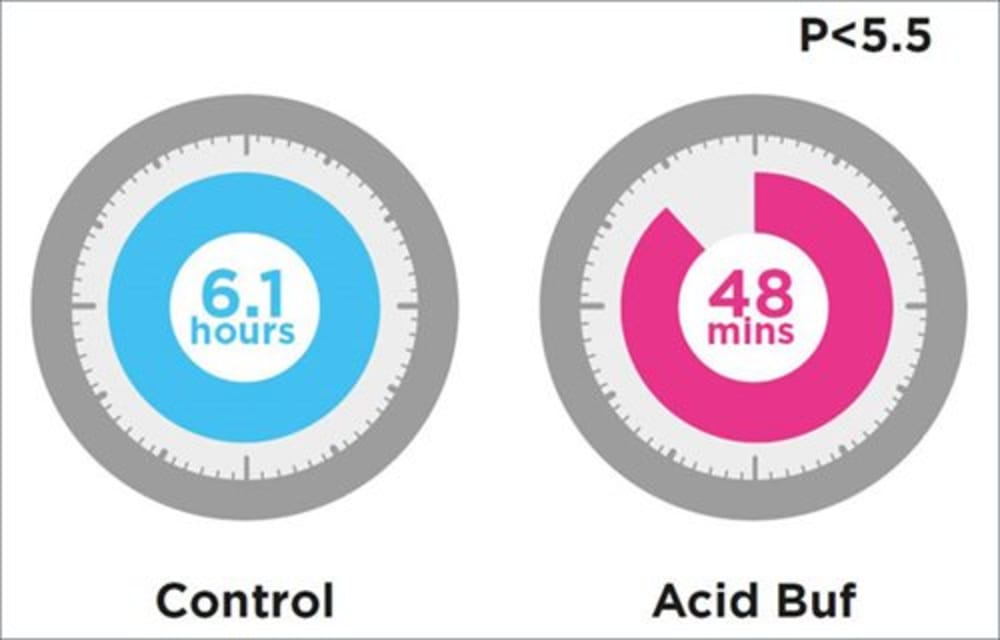 Time rumen pH was below pH5.5
"These rations were typical of those fed throughout much the UK and Ireland, and the results highlight both the ongoing pressure faced by the rumen and the positive impact slow-release conditioners like Acid Buf can have," states Dr Derek McIlmoyle, AB Vista's EMEA Technical Director. 
"The potential for modern high energy density early and mid-lactation rations to create overly acidic conditions in the rumen is substantial, and fibre digestion can be negatively affected for large parts of the day even if there are no obvious outward signs of acidosis. Increasing the time rumen content is within the optimum pH5.8-6.2 range improves rumen function and energy release, with knock-on benefits for feed efficiency, milk output and milk fat in particular."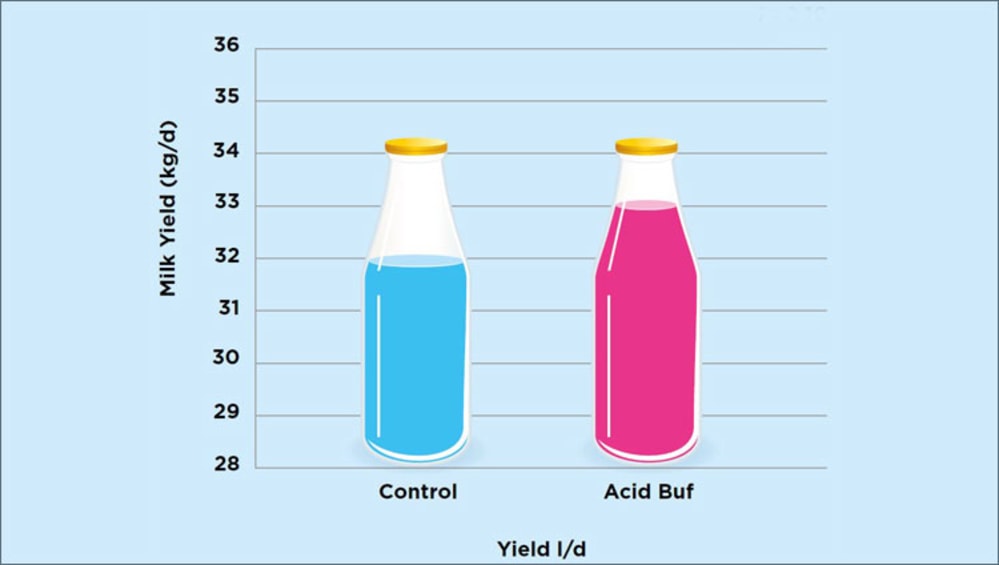 Milk production
Sign up for AB Vista news
A regular summary of our key stories sent straight to your inbox.
SUBSCRIBE